December 2016 Online Income Report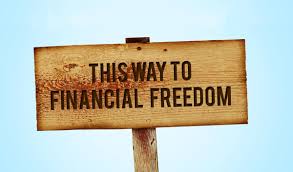 Welcome to my December 2016 monthly income report!
Each month I will share a detailed report on how much income each of my online businesses has made. It doesn't matter if its been a great month or a terrible month, ill put the details here in these reports.
This will not only hold me accountable and keep me motivated but hopefully it will also inspire others to take action towards their goals since im essentially starting from nothing. My reports may be small to start but hopefully that will change as I continue to grow as an online entrepreneur.
Lastly as a point of reference my online income from the first income report in January 2014 was $356.70 lets see how that changes moving forward.
Summary
This month  was easily one of my worst. It was kind of a perfect storm of bad results. For starters the wealth generators product i was reviewing has failed testing and so anyone who had a subscription thru me has cancelled including myself. They do offer other products so i may choose to test another in the future but for now this income stream is no more. My clickbank income dropped considerably as im testing a new product and its not doing as well as the previous product i tested. Hopefully things will improve so sales can pick up. Lastly my kindle and createspace income continues to disappoint. Its also the holiday season so perhaps people are more interested in spending time with family and friends and christmas shopping than they are in buying trading products. Either way i know in business there will be good months and bad, i just have to take this hit and keep moving forward and try to do better.
I attempted to try an arbitrage method in December and it looked to be a solid income source but after doing some research i decided the risk didnt justify the reward so i shut that down. For those interested it was bitcoin arbitrage. A very unique method of buying bitcoin on one exchange and reselling at a different exchange for a profit. As i said the method does work and i went thru all of the steps to confirm that but i've simply chosen not to continue doing it. I have a few new marketing methods i plan on testing out so we'll see how that goes. I also have another book series im working on so hopefully i can get my publishing income up to at least a couple hundred per month.

Last month I had 1,628 youtube subscribers and im currently at 1,709. Were getting closer and closer to the 2k goal each month. At the current rate it will be around march when the next goal is reached.

At the end of last month i had 2,062 email subs and now i have 2079. As i've stated before im not doing any advertising or buying solo ads, i just tend to get a few new signups when i participate in a product launch.  I still have my eye on the 3k mark.
As a reminder my next online income goal is $7,000 in one month. My next youtube subscriber goal is 2000 subscribers and my next email subscriber goal is 3000.
Income Breakdown
Affiliate Programs:
The Oil Well- $70.50
Trading Concepts- $105.67
Fast Economic News- $629.10
ClickBetter Network- $245.94

ClickBank Network- $549.74

Expert Option Trading- $0


Kindle: ( number of books released: 4 )
$36.13
Createspace: ( number of books released: 4)
$27.44
December 2016 Income: $1,664.52 ($4,223.17 less than last month)