November 2016 Online Income Report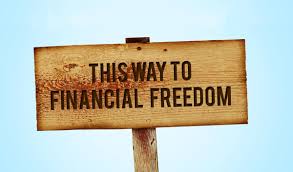 Welcome to my November 2016 monthly income report!
Each month I will share a detailed report on how much income each of my online businesses has made. It doesn't matter if its been a great month or a terrible month, ill put the details here in these reports.
This will not only hold me accountable and keep me motivated but hopefully it will also inspire others to take action towards their goals since im essentially starting from nothing. My reports may be small to start but hopefully that will change as I continue to grow as an online entrepreneur.
Lastly as a point of reference my online income from the first income report in January 2014 was $356.70 lets see how that changes moving forward.
Summary
This month my attention continued to be on the clickbank product launch i started last month. I was able to put out lots of videos and get them ranked well on youtube which in turn sent lots of traffic to my affiliate links. I added a skype group chat as a bonus to sweeten the deal for people and it seems to of helped a little, tho the chat isnt very active.  I'm happy to say that even with the mistakes i made this was my best month with clickbank "ever". You'll see the numbers below. That product has closed down so onto the next one.
Since im done with the above review i decided not to waste any time and jump back into another clickbank product launch. The new product is also in the forex niche and I have already ordered it and created a review post on my site, we'll see how things go this time around. I also plan on starting a clickbetter product review in December so hopefully i'll be able to put some numbers up for clickbetter on the next report. On another note WealthGenerators used to be a great consistent income stream but the product has really gone down hill and I've had several people stop their subscription. There is talk of some major changes coming soon so hopefully things will get back on track soon and i can get back to my $500 per month in consistent income.
There's not much to say about my publishing income this month. As i stated in the previous income report i expected that income to drop considerably and that's exactly what it did. I have several ideas for new books and will most likely implement them sometime in the new year. I'd like to get this income stream to at least $500 per month as its the most passive of my passive income.
I've been looking into an alternative for the publishing income and ive been testing a new strategy out. I'm sure everyone's heard of service arbitrage, you can do this with book covers, articles and much more. Fiverr is a great place to outsource the work and sites like guru.com are great places to sell the services. I've looked into this in the past but recently i came across a unique niche within the niche. This obviously isnt as passive as publishing books but if it brings in an extra $500 per month i'm happy to do it. I plan on getting started with this in December so hopefully i'll have more details and some numbers to put on the board on the next report.

Last month I had 1,584 youtube subscribers and im currently at 1,628. Not very impressive numbers i know but every new subscriber inches me closer to my goal. I'm slowly inching towards 2k subs.

At the end of last month i had 2,059 email subs and now i have 2062. I havent done any advertising for new subscribers yet, those couple new subs must be from the product launch i participated in. I really want 3,000 subscribers but obviously i dont want it enough to buy the solo ads so i guess this will wait.
As a reminder my next online income goal is $7,000 in one month. My next youtube subscriber goal is 2000 subscribers and my next email subscriber goal is 3000. I didnt hit the $7k goal this month but i was able to bring in more than my previous high back in May and i did it with fewer income streams. The November numbers are below.
Income Breakdown
Affiliate Programs:
The Oil Well- $43.34 
Fast Economic News- $869.10 
ClickBetter Network- $0  (I plan on reviewing a clickbetter product next month)

ClickBank Network- $4,602.22

Expert Option Trading- $98.50 

Wealth Generators- $149.99 

Kindle: ( number of books released: 4 )
$47.50
Createspace: ( number of books released: 4)
$77.04
Service Arbitrage:
$0 (coming soon)
November 2016 Income: $5,887.69 ($1,537.03 more than last month)