October 2016 Online Income Report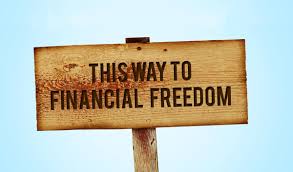 Welcome to my October 2016 monthly income report!
Each month I will share a detailed report on how much income each of my online businesses has made. It doesn't matter if its been a great month or a terrible month, ill put the details here in these reports.
This will not only hold me accountable and keep me motivated but hopefully it will also inspire others to take action towards their goals since im essentially starting from nothing. My reports may be small to start but hopefully that will change as I continue to grow as an online entrepreneur.
Lastly as a point of reference my online income from the first income report in January 2014 was $356.70 lets see how that changes moving forward.
Summary
This month my focus was almost entirely on the clickbank product launch i was participating in. I followed the same exact steps as i always do. I purchased the product, did several testing videos and posted them to youtube and to my website, completed a final review then emailed my list my thoughts on the product. The launch went pretty well but i did make LOTS of mistakes so im hoping writing them down and shining light on them will stop me from making these same mistakes in the future. Below are a few areas i'd like to work on.
One of my most profitable weeks during a launch is typically my second week of testing. During this launch i made 0 sales during my second week because the link i put on my site was wrong. This was an expensive but simple lesson, triple check everything.
I've noticed that i can easily get on the first page of youtube for most keywords but google is a different story. For most launches i will do a post on my website a few days before the launch begins, i now see this as a mistake. While researching my competition i noticed that most of them put out their content 3-4 weeks before the launch begins which means they were on the first page of Google before the rush. It seems to be easier to hold your place at the front of the line than it is starting at the back trying to work your way up. I could be wrong but its something im going to test on the next launch.
One sales tool i rarely take advantage of is the countdown clock, that period where the vendor says he is closing the doors forever in X amount of time. That's a lot of motivation for people to take action and i could of used that to boost sales. In the future i will check the Affiliate page as the closing date was announced there so i could of posted that on my site or sent out emails saying the doors were closing soon. Luckily the vendor opened the doors back up a week after closing them and i was able to use that "back for a limited time" message with success. Below you will see my weekly sales snap shot, the week of 11/1/16 i used this strategy and made close to 3k in sales by letting my list know they only had a limited time to purchase.

There is another large launch happening near the end of November and i plan to implement everything ive learned above for that launch and we'll see what happens. Also one thing i didnt mention that will undoubtedly help with sales is continuing to grow my list. I've been neglecting solo ads and as a result i haven't been replenishing my list. Anyway onto the next subject.
Moving onto publishing income. this months income was on pace with previous months but this will be the last month that happens. I'm expecting a large drop in my publishing income due to the take down of 2 of my books. I've talked to several people who used to do 5 figures per month in kindle but chose to stop publishing. Their reasons were always the same, their income dropped everytime amazon changed a rule and secondly competitors could easily take out their books with bad reviews or by copyright claims. Knowing these facts i probably wont do too much with publishing but i will continue to post my results.

Last month I had 1,494 youtube subscribers and im currently at 1,584. I'm still not even adding 100 new subs per month but anything is better than nothing so i wont complain. Once i figure out a way to grow subscribers faster i will definitely start testing. I'm inching closer and closer to my 2k subs goal and i'll hopefully hit it by January.

At the end of last month i had 2,054 email subs and now i have 2059. I purchased no solo ads this month so im surprised to see my total higher than last month. It must be from the product launch i participated in. Putting out those videos and blog posts sends people back to my website  where people are asked to sign up to get updates. This is a bit of good news but i still need to start buying solo ads again, i just cant seem to get myself motivated to do it. Ideally i'd like to have 3,000 subs before the next product launch so i can see how that changes my results.
As a reminder my next online income goal is $7,000 in one month. My next youtube subscriber goal is 2000 subscribers and my next email subscriber goal is 3000. The October numbers are below.
Income Breakdown
Affiliate Programs:
The Oil Well- $100.68
Fast Economic News- $928.50
ClickBetter Network- $0  (I plan on reviewing a clickbetter product next month)

ClickBank Network- $2,722.78

Expert Option Trading- $98.50

Wealth Generators- $149.99  ( I need to get 1 more subscriber and i'll be back to earning $500 per month here)

Kindle: ( number of books released: 4 )
$29.49
Createspace: ( number of books released: 4)
$270.72
October 2016 Income: $4,350.66  ($2,428.48 more than last month)